As a part of the Library's ongoing commitment to preserving our collection and improving access, the Library has a comprehensive digitisation strategy. The Library's Digital Excellence Program, funded by the NSW government, is a 10-year project that has produced over 20 million digitised images and book pages.
You can read more about our digitisation activities here.
In addition to being fully searchable and viewable via the main catalogue, our digitised items can be searched on our Digital Collections viewer, showcasing the Library's digitised books, images, original materials and more.
---
Search filters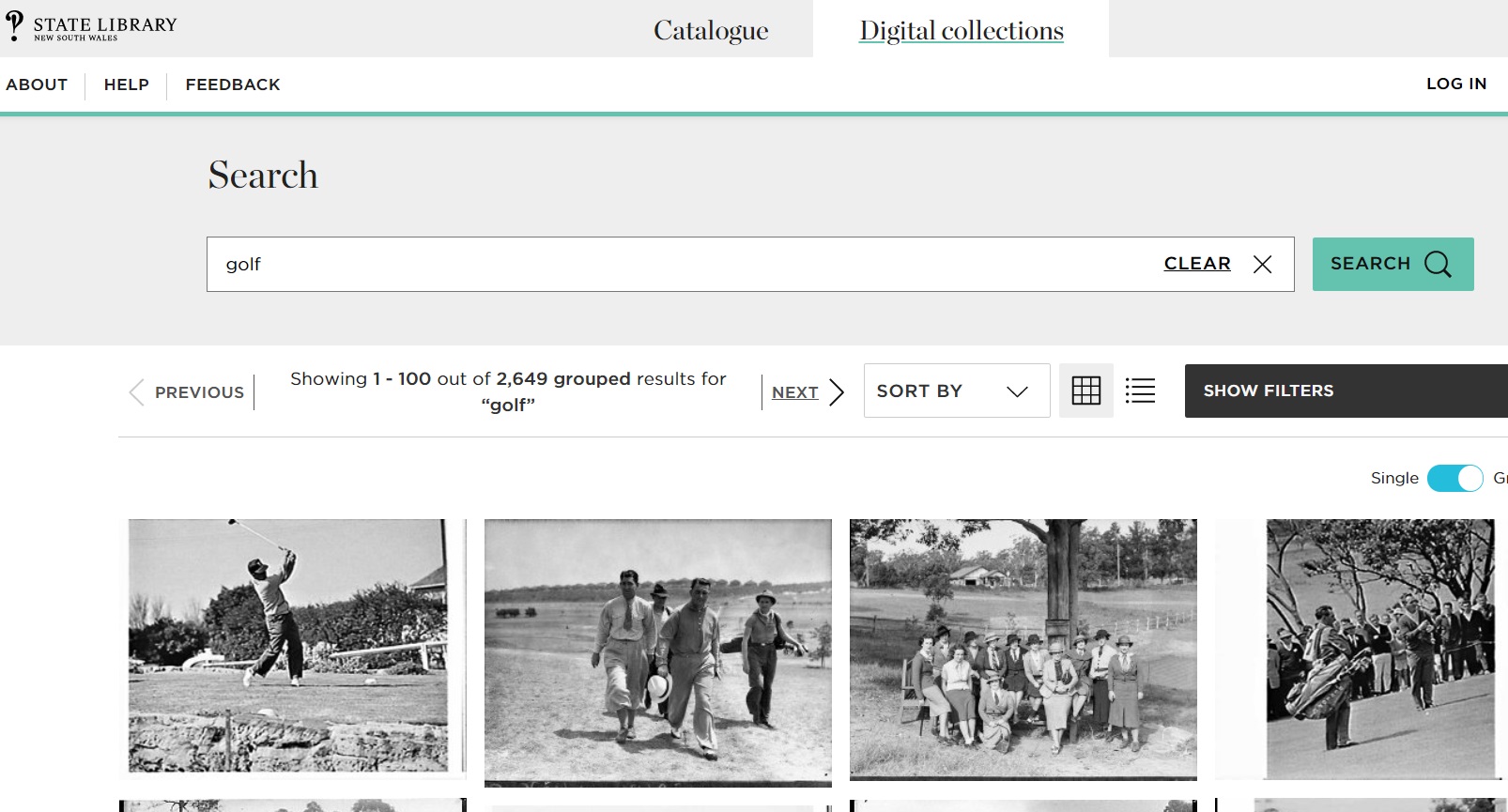 Use the collection viewer to search for digitised sporting material. As with the main catalogue, your search results can be filtered via a drop-down menu, and can be sorted according to date, name or relevance.
---
Tags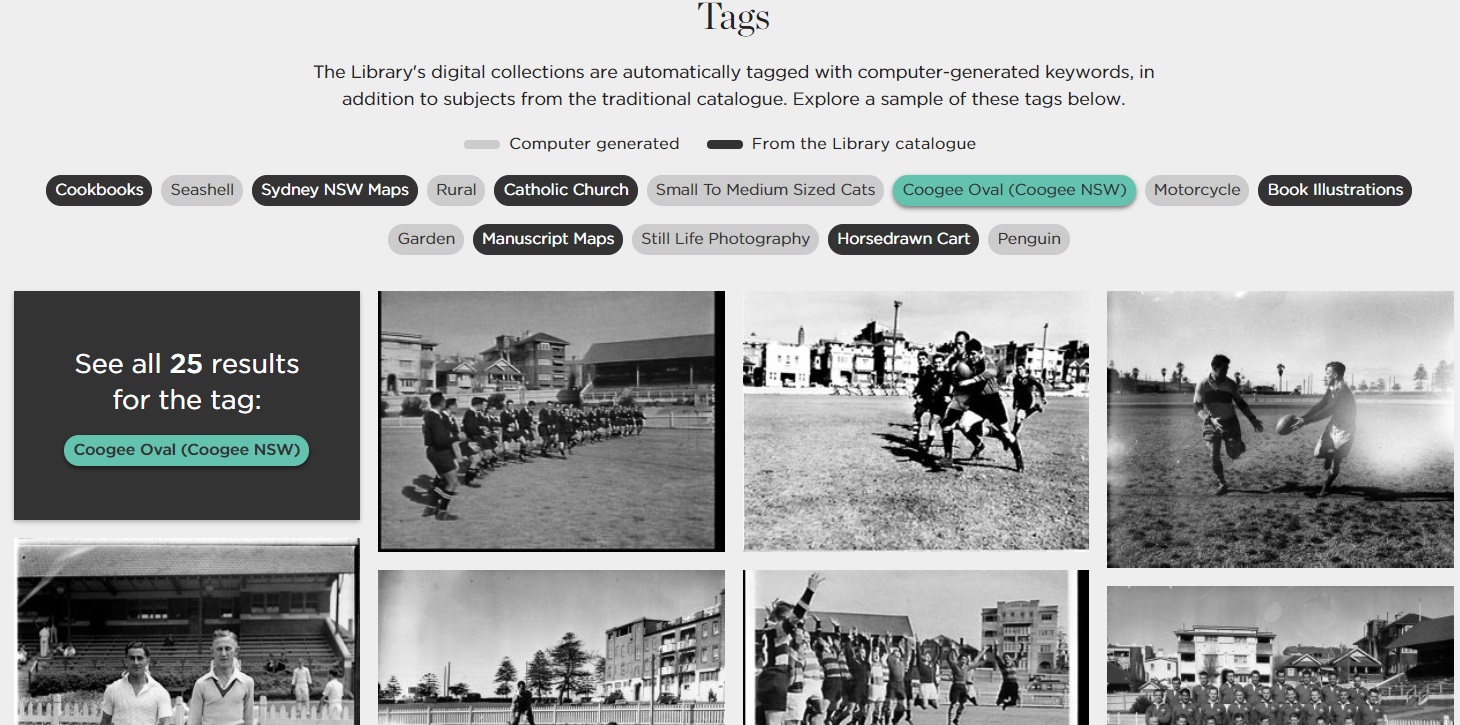 Tags allow users to find similar items without needing to perform a new search. A digitised file may be tagged with the name of the sport, sports person, team, venue and/or a wide range of other descriptors.
---
Download
Use the collection viewer to download copies of digitised collection items, by selecting the 'Use This' button.
---
Collection highlights
The Library showcases interesting items with a changing set of curated collections. Be sure to check the collection viewer regularly to see what is on display.