Manuscripts are original documents
Manuscripts are original documents such as personal papers, letters, literary records, diaries and business records that document the lives and activities of people and organisations.
Dating from the 17th century through to the present day, the Library's manuscript collection holds the personal papers of thousands of individuals and the archives of private organisations and businesses.
Our research strengths include Australia's foundation documents such as First Fleet diaries, European exploration of the Pacific and Australia, colonial life, Indigenous Australians, missionaries, literary papers, Antarctica, World War I diaries, performing arts, politics, sport, immigration, agriculture, LGBTQI life and culture, law, home life, family history and local history, popular culture and the built environment.
Want to learn more? See our Manuscripts Research Guide.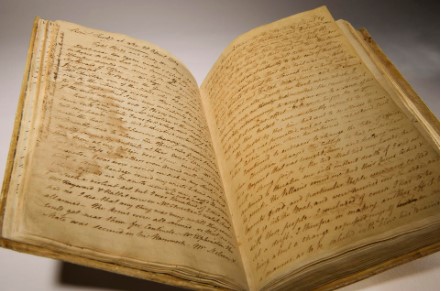 Log of the Proceedings of His Majestys Ship Bounty Lieut[enant] W[illia]m Bligh Commander from Otaheite towards Jamaica
---
Accessing manuscripts
Manuscripts, like other original materials, can be viewed in the Special Collections area of the Mitchell Library Reading Room. You can request access by completing an Access to Special Collections Request form.
Before you visit, be sure to read our guide to using Special Collections. This will provide useful information on placing requests, access conditions, physical handling and copying.
Digitised items
To ensure the long-term preservation of our collection, the Library limits physical access to artworks where a digital version exists. Exceptions to this policy are decided on a case-by-case basis. Want to know more? Complete an Ask a Librarian request.